Here are a few recipes we're using around here lately! I love when people write posts like this because it's so helpful to me. So I thought I'd return the favor.
And I was starting to forget a few from two weeks ago...so I thought I better put them somewhere safe. Like the blog!
Crock Pot Chicken Cacciatore: Trying tonight!
Looks super easy. I'm away tonight so I try to prepare crock pot for us.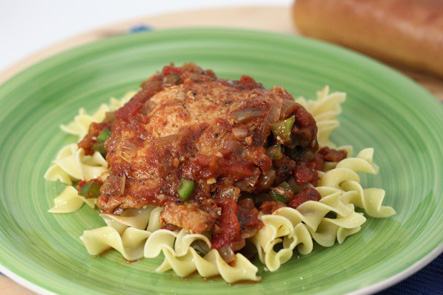 Chicken Asparagus and Mushroom Soup Casserole:
Keeper. Yummy casserole type comfort food AND super easy.
Ours did take longer thank 40 minutes to cook the chicken though.
Slow-Cooker Mexican Chicken:
A great variation of the slow cooker Taco Soup I make almost once a week.
Great flavor! Seriously takes 10 minutes to cook. Maybe 2 to prep! Score! Plus, we eat salmon so much I thought we needed a new fish in the mix.
Eat Clean Diet
Spinach and Chicken Sausage Pizza:
So so good. I'm not kidding. But I may have added lots more cheese than the recipe called for.
Garden Veggie Stuffed Pita Pockets:
I've been making a variation of these for lunch every day!
I ended up only using hummus as the spread and using some grated prepackaged salad. I need lunch to be a quick fix. So this was the best option for getting in more veggies rather than me chopping away in the middle of the day, not going to happen. They are so good.
Yes, I made granola bars! And they are so good...even smushed up with milk!
And these 3 that I also posted about on our other blog...
Carter calls these "Nuts." He likes nuts. And in a way, they remind me of nuts. Crunchy, sweet, salty and addicting.
Thankfully, they are super easy to make. We've been going through a batch in two days.
We call these "Cookie Dough" because I never actually have gotten to make them into the little cute balls you see above. It sits in the bowl and we pick and form chunks as we snack. Lovely, huh? But hey, it's egg free and got some goodness. So eat your cookie dough without the guilt!!
Oooo.....just had a thought. I need to try little chunks in vanilla frozen yogurt.
Okay, now this is totally not my normal style of cooking. Really just because it uses more than 5 ingredients and there are more than 3 steps. (I'm not completely joking.)
So if I can make these and say, "They are EASY!"
ANYONE can!
Eeek! These made me so proud and excited!
Let me know if you try any of these!!